Do you have a permanent physical, sensory, or cognitive disability and require assistance to use conventional public transit?
HandyCard
fare discounts and TaxiSaver coupons can help keep you connected.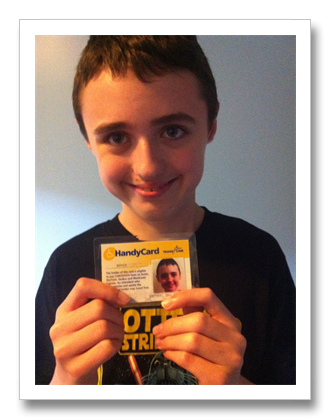 If you live within the TransLink service area of Metro Vancouver, British Columbia, and 12 years old or older, Handycard allows you to travel at concession fare prices on the bus, SkyTrain, SeaBus, and West Coast Express, and if someone needs to travel with you for assistance, they can travel for free! An attendant is someone you need to assist you to be able to travel on public transit, and remains with you throughout your trip.
HandyCard members are eligible to participate in the Taxi Saver Program. Taxi Saver coupons are purchased at a rate of $25.00 per book which provide $50.00 towards taxi fare and you can get a limit of two books per person, per month and they do not have an expiry date. That is huge savings!
There is no fee to apply for a HandyCard, however, part of the application must be completed by a senior official of a recognized social service or heath agency such as a family doctor, medical specialist, public health nurse, or long-term care administrator, and you may be charged a fee for one of those people to fill out that portion of the form, so just keep that in mind.
I'd like to thank our friend, Leah, for telling me about this great program. Thanks, Leah!
Thanks for reading,
Tanaya
For more information about HandyCard and the Taxi Saver Program please visit
TransLink
.