One week down, 42 more weeks of school to go until next summer! (Give or take a couple of weeks of vacation days, holidays, and school closed days.) But it's not like I'm counting or anything.
Don't get me wrong! Like most parents, I look forward to my child returning back to school, but today I found it so very quiet around the house. Not like Bryce is noisy or anything, well not to me at least, but the quietness was just a reminder that he's growing up. Concepts that parents dread to even think! Our children... growing up!? It's not like it's his first year entering school, you'd think I'd be used to this by now, eh? I don't know.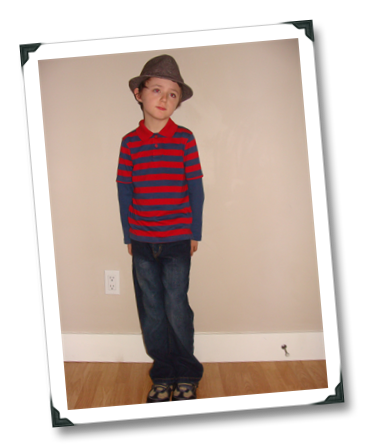 Anyways, I definitely have a good feeling about this school year though. I really like his teacher and his SEA and they already are starting to get to know Bryce, which is very important for his success.
If you could pick an age for your child to stay (so they'd never grow up), what age would it be and why?
Thanks for reading,
Tanaya