With a couple months left until the school year is done, and then off to a new school for high school, I was thinking about what I would get Bryce's two Education Assistants (EA) for an end of the school year 'Thank You' gift.
Then I saw a post on Facebook from a local mom that makes these cute handmade custom engraved key chains and this month she is donating half her proceeds to Autism Community Training (ACT) in honour of April being Autism Awareness month!
I love supporting local businesses and the proceeds benefited a great local organization so I placed an order for two.
Please visit Maura Makes Stuff website if you'd like to place an order. Thank you, Maura, for helping me give a little back to people with big hearts.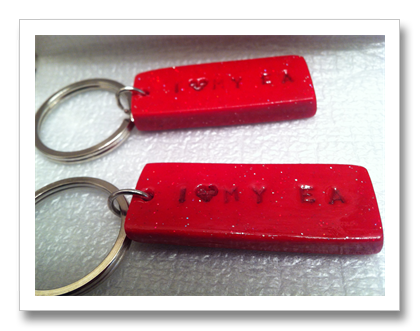 This year has been amazing. The support staff at my sons school has been incredible, as it always is every year. We love all the EA's who have worked with Bryce like family. They deserve more than a keychain, but it's the little things that can mean so much.
Thanks for reading,
Tanaya