Recently we celebrated autism awareness at a Starbucks in downtown Squamish, British Columbia, Canada.
While we were there I was interviewed by a reporter from The Squamish Chief newspaper and shared some of my stories. Today the newspaper came out and look who is all smiles in the picture for the article!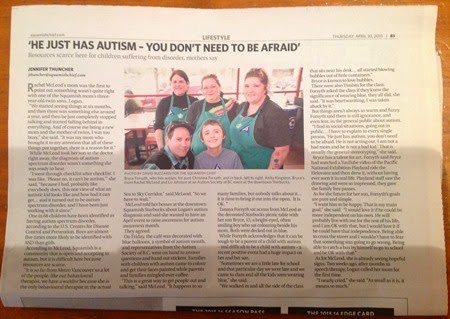 You can read the article here.
I'd like to thank Jennifer Thuncher of the Squamish Chief for taking the time during her day off and coming out to the event to show her support, as well as David Buzzard for taking a great photo!
This was a perfect ending to autism awareness month!
Thanks for reading,
Tanaya