I have never been worried about Bryce being teased or bullied in school. He has always been very loved and cared about by his support staff, his teachers, his classmates, and his school.
Today just proved to me how much they cared.
We arrived a little late to school.
When we walked into Bryce's classroom we were immediately showered by bubbles that his classmates were blowing. His teacher, support staff, and classmates were even wearing blue t-shirts to show their support in honour of autism awareness month. And there was a box of Timbits donuts from Tim Hortons sitting on his desk.
I couldn't stop smiling.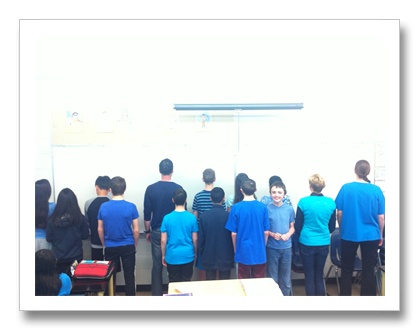 Thank you, with all my heart, to everyone who was involved in making Bryce feel accepted. It means a lot to me.
Thanks for reading,
Tanaya