Today was another Saddest. Day. Ever.
Today was Bryce's last day of school and we had to say goodbye to his two Education Assistants (EA), Ms. C and Ms. M.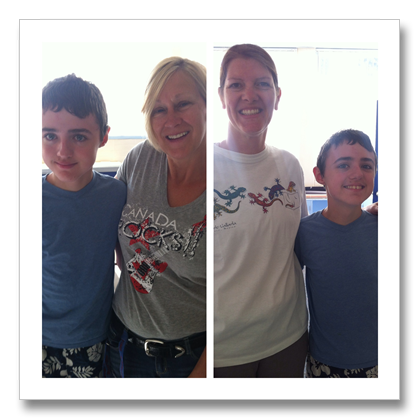 Ms. C and Ms. M were so incredibly supportive throughout the year and we will miss them both! Bryce has learned so much this year and had many accomplishments and I know a lot of it is because of his support staff, his teachers, and his amazing classmates. I am forever thankful!
To celebrate the last day of school there was an end of the school year dance and me and Bryce danced together. When this song came on, I couldn't resist...
It was a great way to end a great year!
Thank you again, Ms. M. and Ms. C for everything and I wish you all the best!
Thanks for reading,
Tanaya