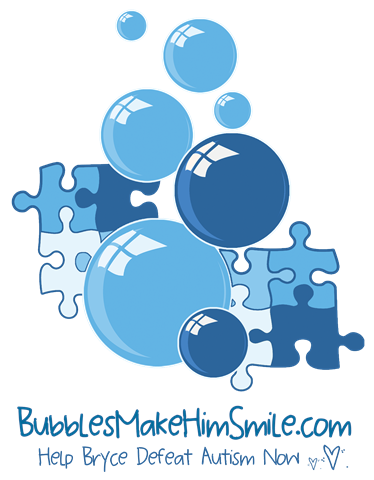 This blog entry marks our 100th blog post! Thank you to everyone who have been reading our blogs, joined us on Facebook, and followed us on Twitter. And a special thank you to those who have donated to the Bubbles Make Him Smile Therapy Fund.
Coincidently, some promotional items for our website arrived today and I thought I'd share them with you. Thank you for your continued support and please share our website with your friends!
Our VistaPrint.ca order included:
'I heart <message>' t-shirt (our t-shirt says: 'I heart someone with autism') – Daniel's wearing it
small car door magnets x2 - I'm holding one
a baseball cap - Bryce is wearing
a small vertical banner - behind us on the wall
250 vertical business cards - Daniel's holding one
Thanks for reading,
Tanaya
Our Bubbles Make Him Smile logo was created by James Will Power.